"We Do It Right the First Time"
Top Las Vegas Roofing Company
Desert Valley Roofing LLC is a licensed, bonded, insured, registered, and certified business that is locally owned and operated in Las Vegas, NV (Contractor License #78062). We are a full service roofing company servicing the Las Vegas Valley for over 27 years. Mr. Mark Wolmuth and his family own and operate the company. He spent the first 15 years of his Las Vegas roofing career personally installing hundreds of roofs all over the valley. As a result, his years of experience include the installation of many different Roofing Systems including Tile, Shingles, Single ply, Metal, Walking Decks and repairs of all kinds.
We specialize in serving customers who are looking for a knowledgeable and competent Las Vegas Roofer with quality as a number one priority. Several of our longtime customers include large HOA's, such as Spanish Trail Masters Association, Property Managers all over the valley, General Contractors and many longtime Residential and Commercial Property Owners.

Residential Roofing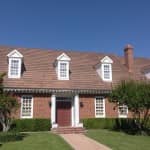 We do home roofing work that you can be proud of and that's why every residential roofing job is supervised by our field experts.  Our residential roofing specialists can fix your roof or utterly transform it…
Commercial Roofing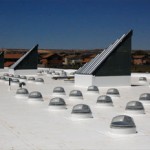 Need a commercial roofing contractor for your company building? Desert Valley Roofing is a licensed, bonded, insured, registered, and certified roofing company in Las Vegas, Nevada. We are locally (Las Vegas) owned and operated Contractor License #78062…
Desert Valley Roofing Las Vegas – The Right Choice
LAS VEGAS ROOFING SERVICES SPECIALISTS
Energy Efficient Tile Roofs
All Types of Roof Repairs
Walking Decks, Flat Roofs, Metal Roofs and much more
We specialize in doing the job right the first time. From small roof repairs to large new roofs, we have trained experienced people on staff to make sure your Las Vegas roof gets done right,
Desert Valley Roofing has acquired a reputation for high quality Las Vegas roofing and re-roofing, low costs, and service that is second to none.